English > Catalog > FRENCH SPINET "PRELUDE"
How to become a great harpsichordist some day if you aren t lucky enough to have an instrument to start on? It was to answer this question that I designed and built an instrument accessible to beginners yet that can give all the pleasure of music and a beautiful instrument.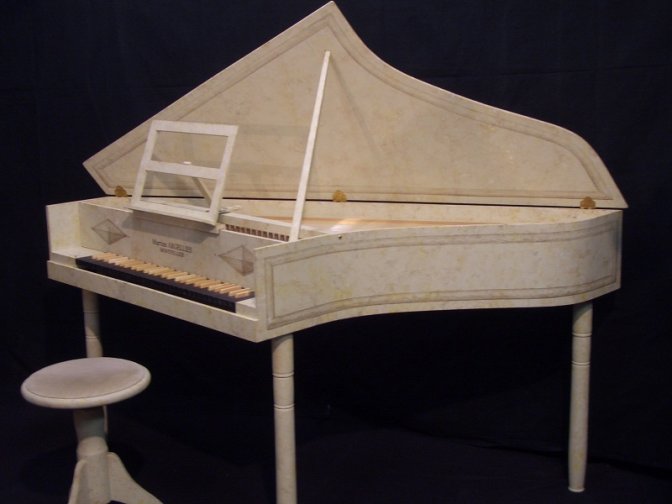 Your teachers will enjoy its touch, light and nervous: the spinet is very responsive and almost shows you how to play.
The price is well adapted to suit a beginner s budget and encourage you to take the plunge into a new musical world.
This spinet follows a French design and has a flexible sonority, not too typified in order not to limit the repertory.
The spinet has something of the Flemish instruments copied by the XVIII century French harpsichord makers.
The Northern and polyphonic repertory fits flawlessly. Moreover its large keyboard compass allows you to play everything up to the later repertory.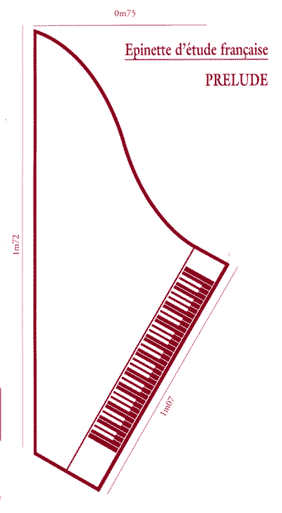 Technical description
Compass : 5 octaves , 61 notes from FF to f3 without the lower FF sharp.
Disposition : One stop of 8 .
Keyboard : Black mat plastic naturals, maple sharps.
Dimensions : 1m84 x 0m75
Decoration : The case is tinted and varnished in red, blue, green or brown
Stand : 3 screw on legs.
Transposition : 415/440 Hertz
Price: 7 800 €